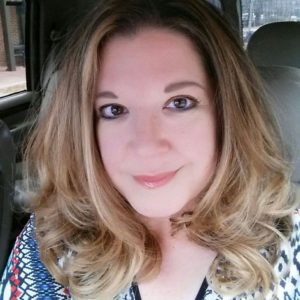 Traci with an Eye Graphic Design, LLC was founded in 2010 and specializes in print design, illustration and branding for small to medium businesses. This includes logo, business card, and letterhead design, brochures, flyers, postcards, advertisements, invitations, billboards, posters, and signage. Traci with an Eye also designs specialty and promotional items such as shopping bag design, T-shirts, food packaging and water bottle labels, and any other promotional pieces your business requires to stand out and get noticed.
I am also experienced in social media marketing including creating Facebook, Twitter, and LinkedIn pages, web banners, web ads, designing cover photos and icons for specialty tabs, as well as e-mail campaigns/blasts. I work with real estate agents, non-profit organizations, chambers of commerce, convention centers, retail and merchandising companies, start-ups and new businesses, law practices, and many others. Traci with an Eye Graphic Design believes in design solutions that are memorable, timeless, and can communicate efficiently and offers reasonable prices, quick turn-a-round and excellent customer service from process to completion.
Atlanta-based owner of Traci with an Eye Graphic Design, Traci Sampson, has been a graphic designer and illustrator for 19 years. I have a Bachelor of Fine Arts degree with a Drawing and Painting concentration from the University of Georgia and also attended Kennesaw State University for Graphic Design. I love my neighborhood of East Atlanta Village and am a member of the East Atlanta Business Association, as well as the social media chairperson and Member-at-Large for the Atlanta Freelance Forum. I volunteer my time and skills for various events and festivals, such as the East Atlanta Strut, Neighbor in Need East Atlanta, and Dogtoberfest in EAV as well as being involved in other business and social groups.
Call or email today for a free 30 minute consultation and review of your current marketing materials.